Hoo yeah, we've been busy getting our building ready! Demolition, wiring, HVAC, plumbing, framing – and digging, lots of digging. And hauling of stuff into bins.
It's been a hot few weeks and a lot of sweat has been shed. But the place is fast transforming and every day it feels more like our space. Our equipment comes in October, so our priority is getting the brewery area complete before then. Next steps: fresh paint on the walls, and a thick coat of epoxy for the brewery floor, so it'll withstand years of whatever we put it through.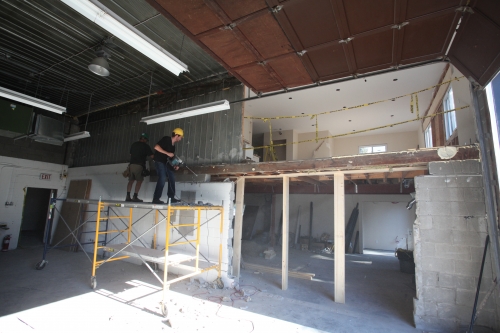 Tear down the wall! The building is really well suited for a brewery but it had a lot of closed-in spaces. Much as we'd have loved to ram the wall down it had to be done block by block.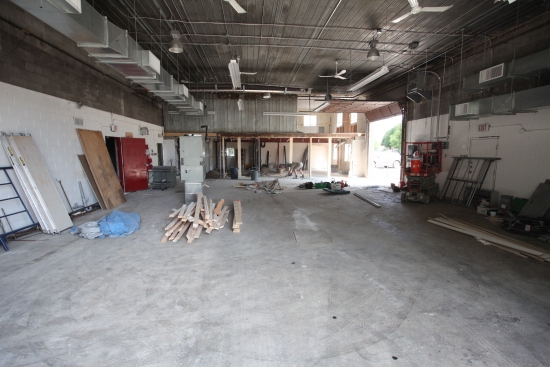 Now that the cinder block is down the space is starting to take shape.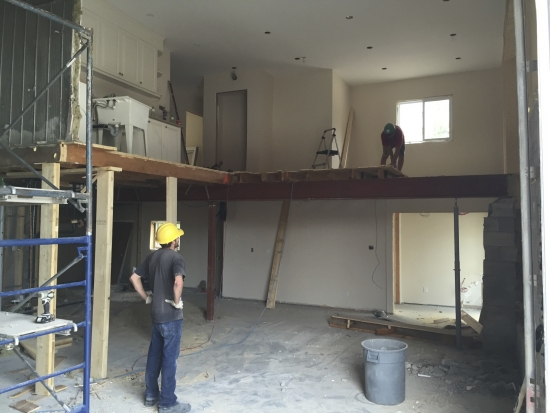 We took out a big chunk of the upstairs so our tasting room will be open to the second floor ceiling.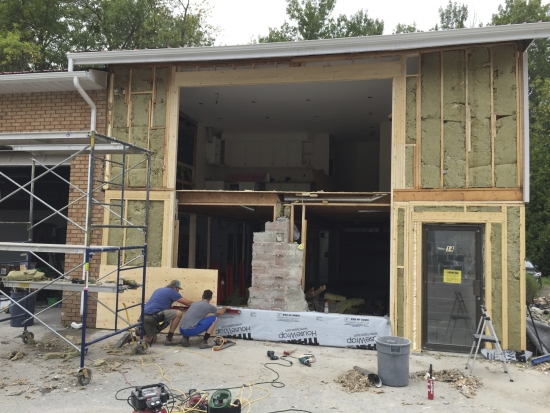 We also removed a big chunk of the front of the building – our BIG new window is coming soon!
Rob, Howard and the crew installed one long trench drain down the centre of the floor. First they cut the concrete floor, then jackhammered out the trenches. The drain was laid in place and concrete was poured around it. Sounds easy, but this was a major accomplishment. Congrats, boys – have a beer.