The Book Drunkard
Märzen | 5.5% alc./vol.
seasonal
The Book Drunkard Literary Festival captures the wonderment of the written word and praises its ability to intoxicate, transport and transform. What better way to celebrate than with the traditional beer of Germany's Oktoberfest? Pouring a clear pale amber, The Book Drunkard märzen is an exceptionally smooth, medium-bodied lager. An aroma of fresh-baked bread draws you into the sip, where rich malt flavour is gently balanced by spicy/floral noble hops. Ein prosit!
Fat Bike
Available now! (cans only)
Double IPA | 8.5% alc./vol.
seasonal
Brewed with 100% Uxbridge hops, Fat Bike is no lightweight beer, but it's a revelation: a light body with intense citrusy hoppiness makes Fat Bike as refreshing as an 8.5% ABV beer can be. Pairs with carne asada, tandoori chicken, paella, key lime pie.
Witch's Hat
Black IPA | 6.5% alc./vol.
seasonal
This black IPA blends deliciously dark malts with the bright, bold dry-hop flavor and aroma of Centennial hops. Roasted barley adds a nutty, coffee-like complexity and a fluffy tan head. Drinking Witch's Hat is like taking that darker path into the woods, just for the thrill of it. Pairs with burgers, BBQ ribs, steak, sharp cheese.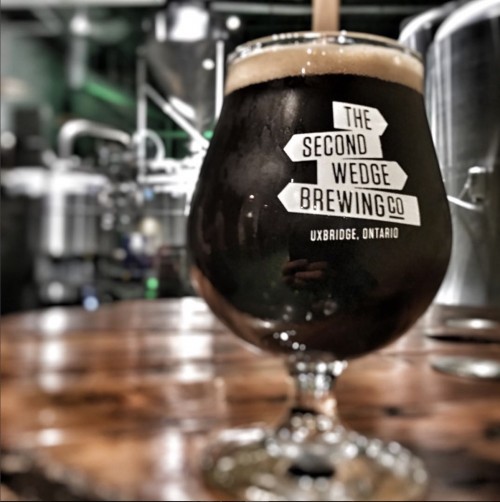 Gin Joint
Gruit ale | 5% alc./vol.
seasonal
Inspired by the botanicals in our favourite cocktail spirit, Gin Joint sparkles with a bright and aromatic blend of juniper, angelica root, cassia, orange peel, coriander and cardamom.  Makes an excellent beer cocktail mixed 2:1 with tonic water. Garnish with lime.
High Grass
Available now! (Cans only)
Saison | 5.0% alc./vol.
seasonal
Let the grass grow. When we launched High Grass, it became an instant classic in our beer garden, the perfect companion to a sunny day. Brewed with all-natural lemongrass and whole ginger root sliced by hand in our Uxbridge brewery, High Grass brims with freshness and palate-pleasing flavour. Pairs with spring rolls, Thai curry, young brie, mango salsa.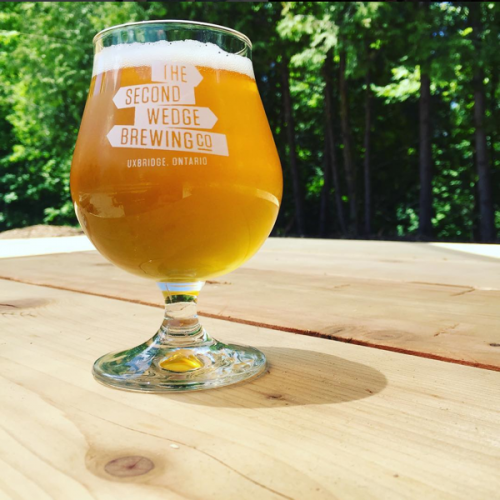 Monday Night Piper
Scottish-Style Ale | 4.8% alc./vol.
2018 Ontario Brewing Awards Bronze winner
year-round
This smooth amber-coloured ale is inspired by Scotland's 80/- (80 shilling) beer style, priced according to its strength. The star of Monday Night Piper is its deluxe malt bill – best pale malt from England, and caramel and chocolate malts from Germany, add sweetness, rich colour and a tantalizing sponge-toffee flavour, all before finishing dry. Pairs with roast duck, lamb pie, dried fruit and nuts.
3 Rocks
IPA | 6% alc./vol.
year-round
Bright aroma, rich golden colour and bracing bitterness define 3 Rocks. The key to its drinkability is in the balance of American hops (citrusy Summit, floral Cascade and piney Chinook) and classic Canadian 2-row barley malt, with just enough specialty malts to add fullness and depth of flavour. American ale yeast ferments clean and provides a dry finish. Pairs with wood-fired pizza, hot wings, Italian sausage pasta.
Elgin Blonde
American Blonde Ale | 4.5% alc./vol.
year-round
Easy-drinking blonde ale is known for clear, clean flavours and special attention to high quality malt. German Pilsner malt shines in our beer, providing a bready, biscuity aroma and rich mouthfeel for such a light-bodied, low alcohol beer. Accentuated with citrusy/floral Cascade, Herkules & Saphir hops – just a little more than your everyday blonde's hop bill, to add some edginess. Pairs with aged cheddar, sushi, classic chicken salad.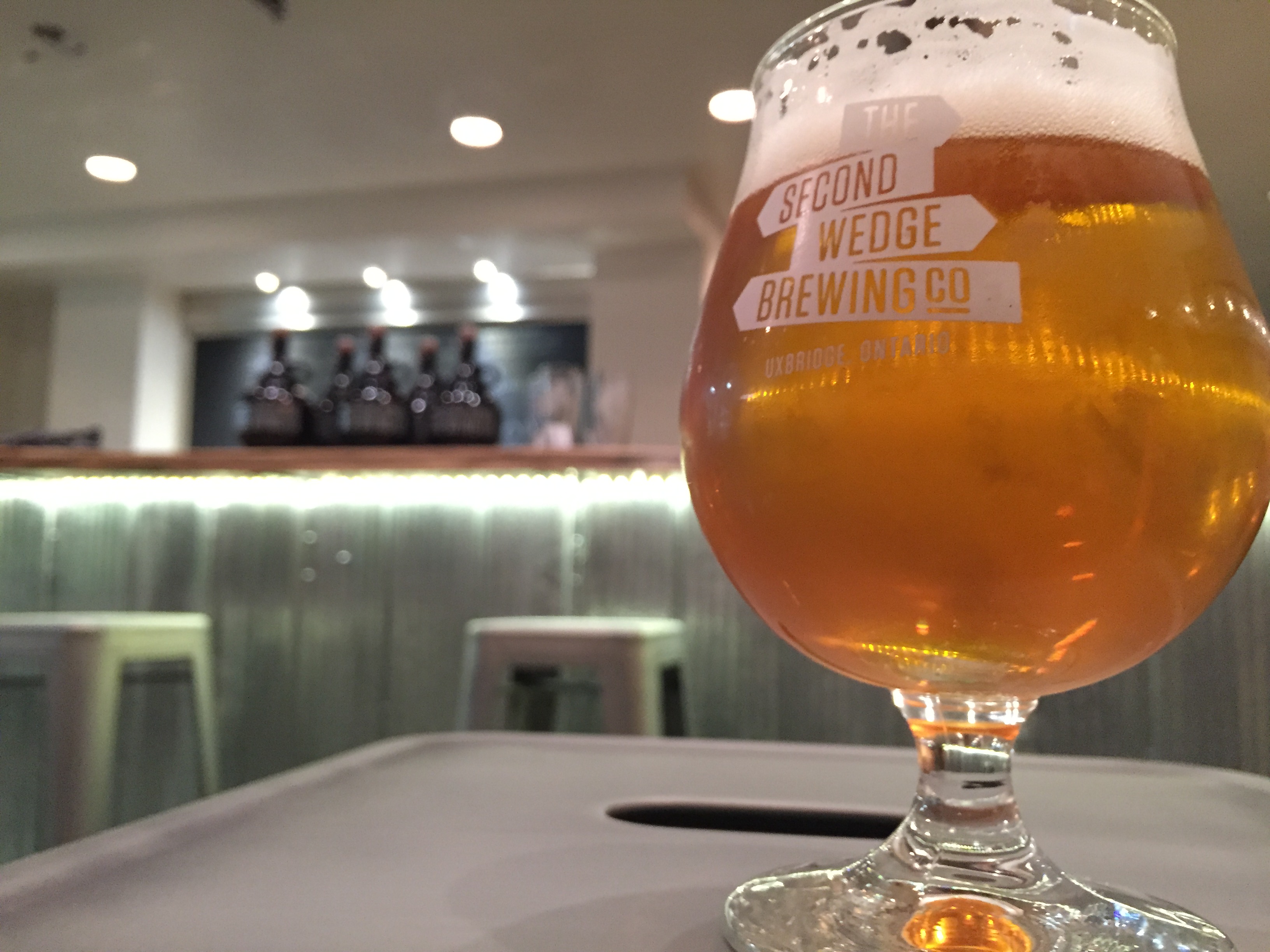 Rain Maker
Porter | 5.5% alc./vol.
2018 Ontario Brewing Awards Gold winner
year-round
A deep roast character with loads of dark chocolate and espresso flavour make Rain Maker a rich indulgence. But its alterego is a playful pal to all things barbecue with a refreshing, brisk edge and a dry, never-cloying finish. Rain Maker soothes on blustery days but is at home on every summer dinner table. Pairs with grilled meats, cured ham, steak, dark chocolate.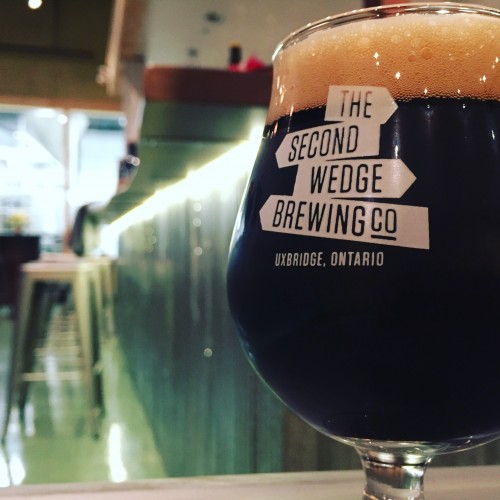 Spice Factory
Winter Warmer | 7.5% alc./vol.
seasonal
A rich, warming, spicy strong ale that's been brewed specially to complement the flavours of the season. At 7.5% ABV, this is a heady marriage of specialty malts, ginger, nutmeg and allspice.
Derailleur
Belgian Dubbel | 7.0% alc./vol.
seasonal
An homage to the rich, dark and intensely fruity dubbel, a style of strong beer that originated in the Trappist abbeys of Belgium. Derailleur has a distinct raisin and dark fruit flavour and aroma from the use of Special B malt as well as candi sugar, a dark, caramelized sugar syrup that is highly fermentable, leaving the beer drier and higher in alcohol, rather than adding sweetness. Pairs with washed-rind cheese, apple spice cake, dark chocolate.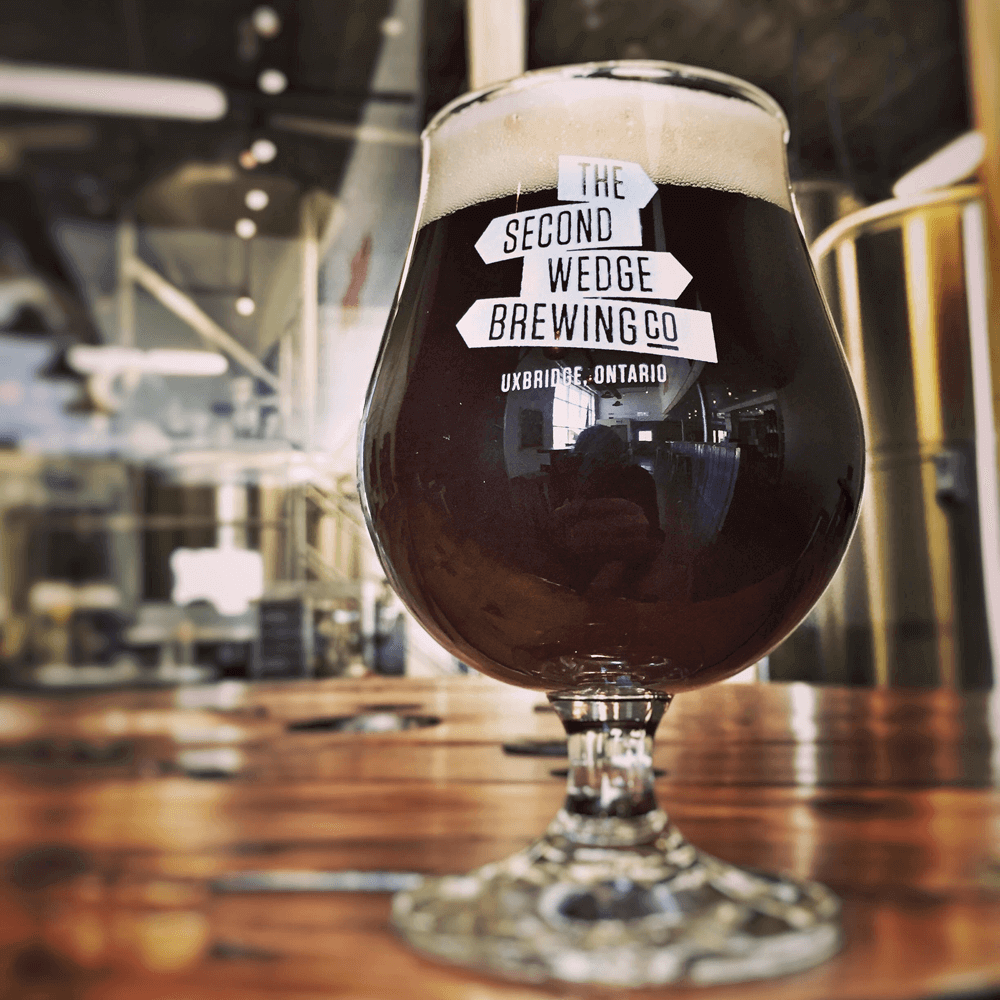 Chocolate stout | 5% alc./vol.
seasonal
When you make beer and your best friends make chocolate, you need to make a chocolate stout. We're proud to present our collab with Uxbridge's DesBarres Chocolate, Bean to Beer. Infused with a specially prepared pure dark chocolate emulsion, this beer is smooth and rich with true chocolate flavour and aroma. Pairs with chicken mole, chili, blue cheese.
Smoked Wheat on Rye
Wheat Beer | 4.9% alc./vol.
seasonal
This twist on the traditional Munich wheat beer has a lightly smoked aroma and a crisp, dry finish from additions of oak-smoked wheat and pale rye malts. Low hop bitterness lets these subtle flavours shine. Smoked Wheat on Rye has lingering spice/banana notes, the result of esters produced during its fermentation with weissbier ale yeast. Pairs with smoked fish, potato chips, pickles.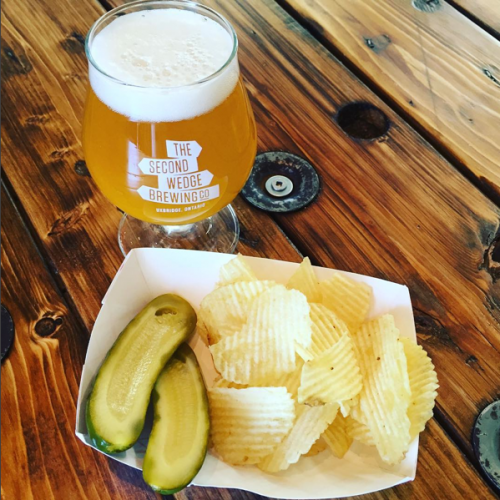 Love is Brutiful
Brut IPA | 5% alc./vol.
seasonal
When vandals defaced Clarington's brand-new rainbow crosswalk this spring, we wanted our collab beer with Bowmanville's Manantler Craft Brewing Co. to express how we felt. So here it is. It's time to make this world a safe place for everyone. Life is too short for fear and hate. Love is Brutiful.
Our brut IPA is on tap now, and in our bottle shop this afternoon. 50 cents from each bottle sold will be donated to PFLAG Canada, Durham Region, the only nonprofit LGBTQ direct support and service provider in Durham Region.
Reticent Fox
Orange-peel pale ale | 5% alc./vol.
seasonal
The Reticent Fox lives in the woods near our brewery and travels up the brook each evening to visit the beer garden, soon after our last customers leave. This orange-peel pale ale named in its honour has a subtle orange-zest aroma, with bright tangerine notes from Mandarina Bavaria hops and the citrusy, slightly woodsy character of Centennial. At 5% ABV and 26 IBU, it's our nod to the fleeting joys of nature.
Trail Surfer
California Common | 4.8% alc./vol.
seasonal
This clear, tawny ale-lager hybrid has toasty malt flavour, woody/minty hop notes and a crisp finish. This rustic, classic American style is clean tasting with a dry finish and just a touch of ale fruitiness.
Portage on Main
Heather Oat Ale | 4.5% alc./vol.
seasonal
A collaboration with the good people at 5 Paddles Brewing Co., this heather oat ale offers floral and fruity aromas, a light, creamy body and very low bitterness. At 4.5% ABV, this is a highly quaffable beer for a retreat into the shade on a hot summer's day. Or a paddle down Main Street.
Sweater Weather
Dark saison | 5.5% alc./vol.
seasonal
A dark saison for the cooler months! Sweater Weather offers comforting aromas of orange peel and chocolate, then reveals deeper raisin and coffee flavours on the sip, finishing dry and effervescent. A collaboration with the Society of Beer Drinking Ladies in support of the Canadian Women's Foundation. Pairs with roast pork, caramelized root vegetables, camembert.
Love Child #1
Cacao wheat ale | 5% alc./vol.
seasonal
When two breweries have a new baby in common, the only proper way to honour them is with a beer collab! Zed, our sales rep, and Megan, @oldflamebrewery's event coordinator, welcomed Birdelia over Labour Day weekend and now you can toast them with Love Child #1, a dark wheat ale married with 100% cacao emulsion from Uxbridge's own @desbarreschocolates.
Pale Ale | 4.5% alc./vol.
seasonal
An aromatic, balanced American pale brewed with all-Canadian ingredients: malt from Belleville's Barn Owl Malt, hops from small Canadian growers, and yeast from Escarpment Labs in Guelph. Thirty cents from every can of Day Tripper sold will be donated to the Trans Canada Trail Foundation, in support of the connection and maintenance of The Great Trail.
Back Forty
Wet-hopped pale ale | 4.5% alc./vol.
seasonal
Brewed with 100% wet hops harvested at Uxbridge's 6th Hops Farm, malt from Belleville's Barn Owl Malt and Escarpment Laboratories yeast from Guelph, our 2018 version of Back Forty reflects this year's unique growing conditions. Bright, fresh, grassy and piney aromas and flavours mingle with the warm and gently sweet flavours of floor-malted barley.