Rain Barrel
Bourbon Barrel-Aged Imperial Porter | 8% alc./vol.
seasonal
A smooth-sipping, deluxe strength version of our Rain Maker porter, aged in fresh Buffalo Trace barrels. Creamy body, beautiful amber highlights, and notes of bourbon, vanilla, chocolate and coffee, plus a hint of charred oak. Rain Barrel bottles are available only at the brewery, and make a fantastic gift.
Spice Factory
Winter Warmer | 7.5% alc./vol.
seasonal
A rich, warming, spicy strong ale that's been brewed specially to complement the flavours of the season. At 7.5% ABV, this is a heady marriage of specialty malts, ginger, nutmeg and allspice.
Fat Bike
Double IPA | 8.5% alc./vol.
seasonal
Brewed with 100% Uxbridge hops, Fat Bike is no lightweight beer, but it's a revelation: a light body with intense citrusy hoppiness makes Fat Bike as refreshing as an 8.5% ABV beer can be. Pairs with carne asada, tandoori chicken, paella, key lime pie.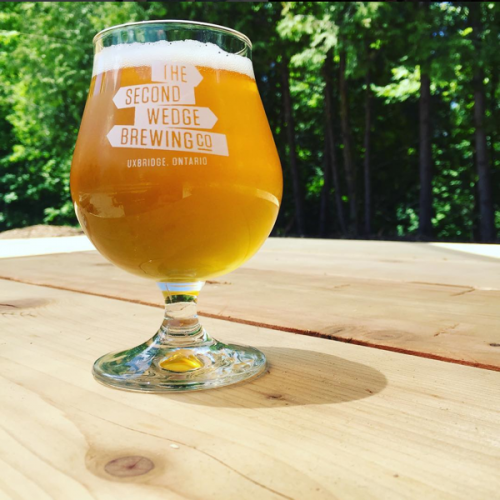 High Grass
Saison | 5.0% alc./vol.
seasonal
Let the grass grow. When we launched High Grass, it became an instant classic in our beer garden, the perfect companion to a sunny day. Brewed with all-natural lemongrass and whole ginger root sliced by hand in our Uxbridge brewery, High Grass brims with freshness and palate-pleasing flavour. Pairs with spring rolls, Thai curry, young brie, mango salsa.
Monday Night Piper
Scottish-Style Ale | 4.8% alc./vol.
2018 Ontario Brewing Awards Bronze winner
year-round
This smooth amber-coloured ale is inspired by Scotland's 80/- (80 shilling) beer style, priced according to its strength. The star of Monday Night Piper is its deluxe malt bill – best pale malt from England, and caramel and chocolate malts from Germany, add sweetness, rich colour and a tantalizing sponge-toffee flavour, all before finishing dry. Pairs with roast duck, lamb pie, dried fruit and nuts.
3 Rocks
IPA | 6% alc./vol.
year-round
Bright aroma, rich golden colour and bracing bitterness define 3 Rocks. The key to its drinkability is in the balance of American hops (citrusy Summit, floral Cascade and piney Chinook) and classic Canadian 2-row barley malt, with just enough specialty malts to add fullness and depth of flavour. American ale yeast ferments clean and provides a dry finish. Pairs with wood-fired pizza, hot wings, Italian sausage pasta.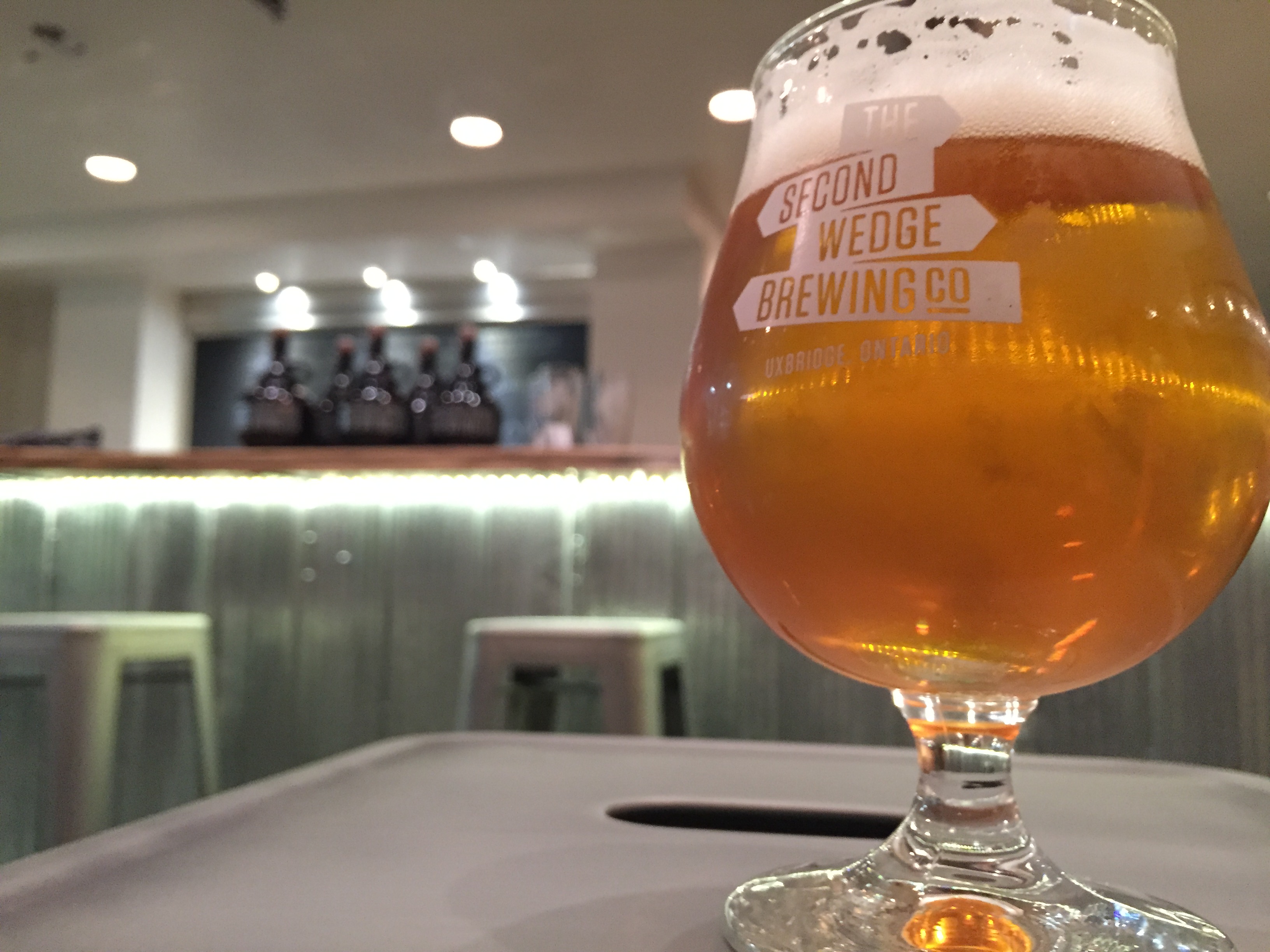 Elgin Blonde
American Blonde Ale | 4.5% alc./vol.
year-round
Easy-drinking blonde ale is known for clear, clean flavours and special attention to high quality malt. German Pilsner malt shines in our beer, providing a bready, biscuity aroma and rich mouthfeel for such a light-bodied, low alcohol beer. Accentuated with citrusy/floral Cascade, Herkules & Saphir hops – just a little more than your everyday blonde's hop bill, to add some edginess. Pairs with aged cheddar, sushi, classic chicken salad.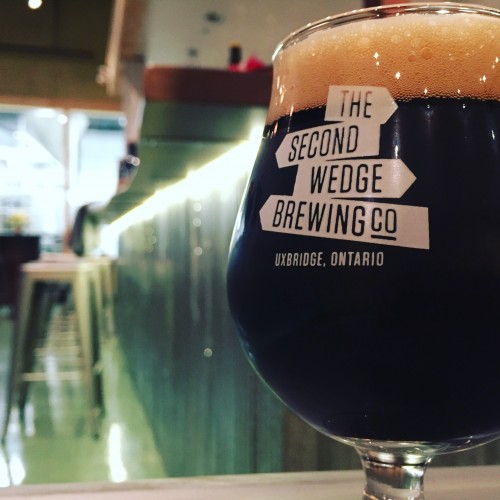 Rain Maker
Porter | 5.5% alc./vol.
2018 Ontario Brewing Awards Gold winner
year-round
A deep roast character with loads of dark chocolate and espresso flavour make Rain Maker a rich indulgence. But its alterego is a playful pal to all things barbecue with a refreshing, brisk edge and a dry, never-cloying finish. Rain Maker soothes on blustery days but is at home on every summer dinner table. Pairs with grilled meats, cured ham, steak, dark chocolate.